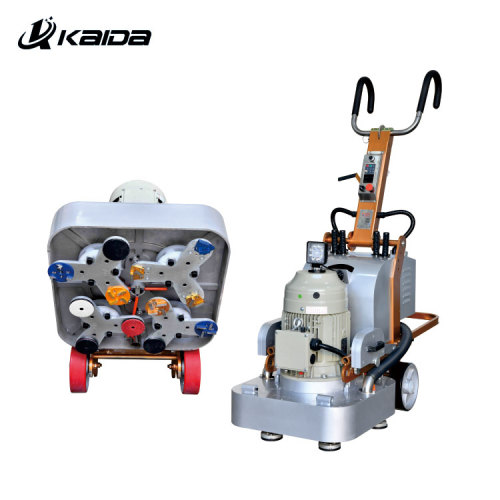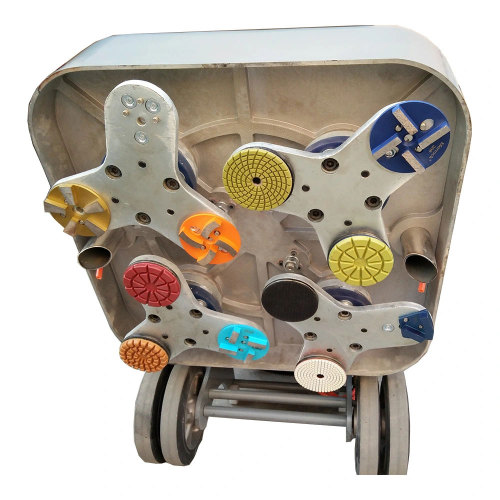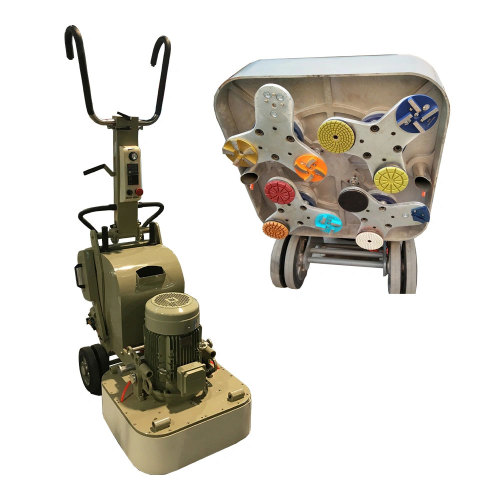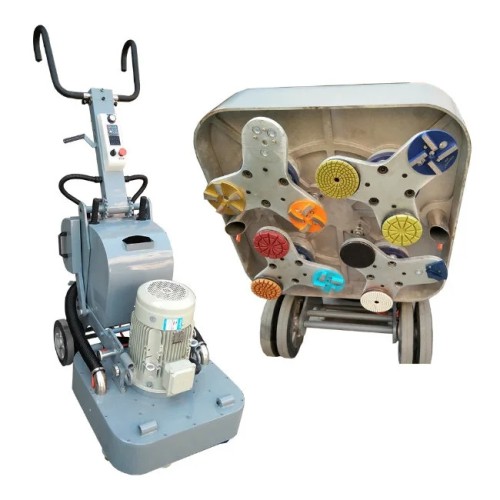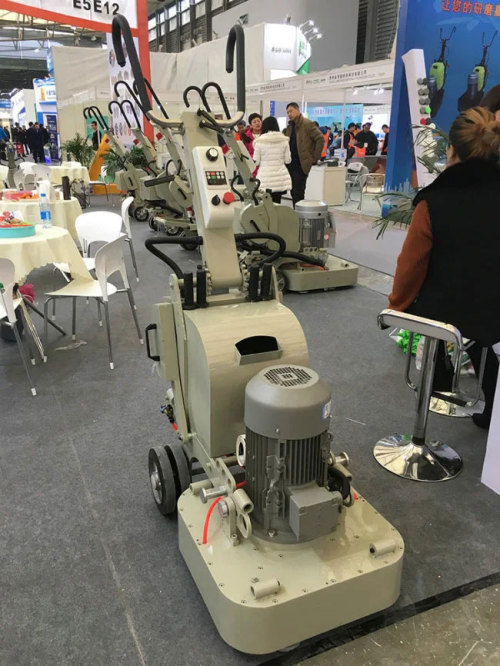 Aluminum Die Cast Concrete Floor Polisher / Grinder 7.5KW 750MM 220V-440V
Item specifics
Voltage

380V-440V
Power

11KW/15HP 9.5KW/13HP
Inverter

11KW/15HP
Speed

0-1500 Stepless speed regulation
Grinding discs

4pcs (12 discs)
Work width

650*650mm²
Water tank

30L
Packing (L*W*H)

125*80*135cm
Effective

As 2pcs of KD-V12-510
Description
Description:
Aluminum alloy die-casts one body base plate is hard and don't deform, its work efficiency is about 2 pieces of KD-V12-510.
12 Heads Floor Grinding Machine XY-Q8 Concrete Grinder is used to produce a smooth finish on flat surfaces for free movement floors. Free movement floors refer to areas where materials handling equipment operate in random, non-defined directions and have an infinate number of travel paths.
Feature:
Aluminum casting gear box
The motors and inverters are global well-known brands
Stainless steel water tank
With an external vacuum port
Components through precision lathe processing
With emergency stop button and reverse button on panel
With CE, from painting to installation, meet Europe and the United States standards
Multifunctional grinding discs can be fixed various polishing pads to reduce your operation cost
1.KD-S-650B with the multifunction plate which with magnetic, it's suitable for all kinds of pads, blade, like velcro-back or metal wheel.
2.4 plates with 12 pieces heads, each time need fix 6 pieces pads (blades).
3.With vacuum cleaner connector could install a vacuum cleaner outside.
4.It with water tank can wet and dry grinding.
5.It's apply to marble, granite, terrazzo, concrete floor, natural stone floor and rostone floor etc.
6.It's easy to control and has stable performance.
Application:
For stone leveling, stone polishing and grinding, concrete polishing and grinding, also apply to remove the old coat of epoxy etc...
Name
S650
Large grinding machine

Type

S650-380B

S650-220B

Voltage

380V-440V

220V-240V

Motor

11KW/15HP 9.5KW/13HP

7.5KW/10HP

Inverter

11KW/15HP

7.5KW/10HP

Speed(rpm/m)

0-1500 Stepless speed regulation

Body Weight

390KGs 366KGs

340KGs

Work Width

650*650mm²

Water tank

30L

Grinding Discs

4pcs (12 discs)

Effective

As 2pcs of KD-V12-510

Packing size

125*80*135cm