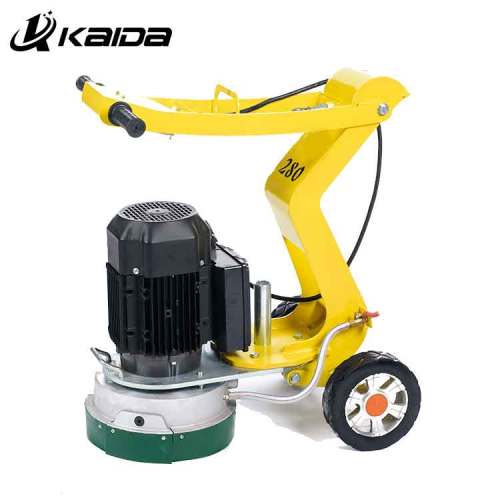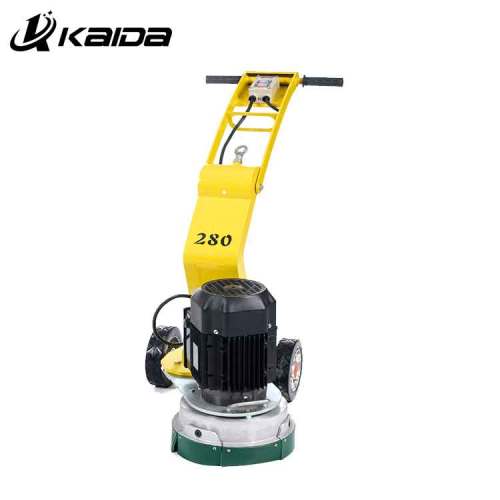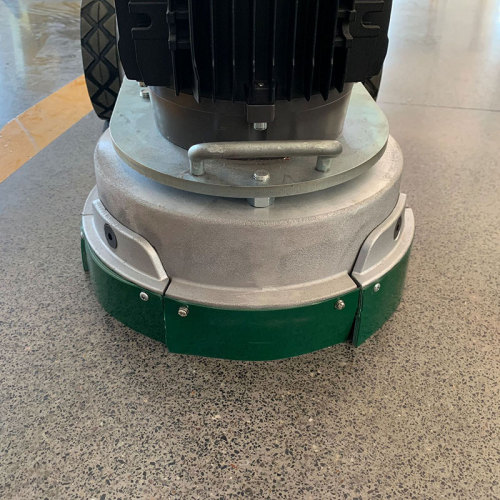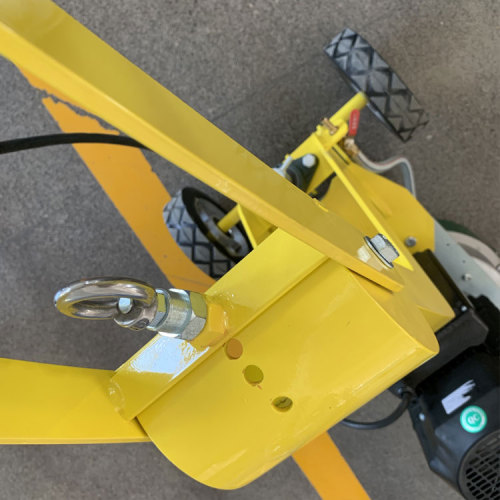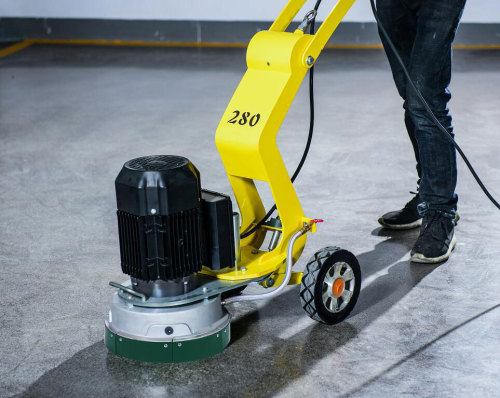 KD-280 Edge Concrete Grinder
Item specifics
Voltage

220v/380v
Power

2.2KW(3HP)
Phase

1/3 phase
Rotating Speed

1410r/min
Description
This new model has upgraded the internal structure, body and color of the gearbox. The improvement of the water tank is mainly aesthetic considerations, and the machine rack is changed to the S type, which is from a practical point of view. The S-shape can be combined with the stability of the center of gravity after the machine is placed on the ground and the angle of the angle when the bottom is replaced. The internal structure of the gearbox is changed to create a more efficient drive and a more durable structure.
All-aluminum alloy gearbox and gear-driven planetary head reduce noise and impove surface flatness
The S-shaped shelf design allows for a larger angle to be seen when changing the grinding disc, and the grounding is more stable.
Another model 788-4 can easily move with power assist system, easy to carry ,save manpower.
Iron block transforms the center of gravity through the silider, not only increase the weight of the machine, but also help you lift the bottom and carry it easily.
| | | | | | | |
| --- | --- | --- | --- | --- | --- | --- |
| Model | 180T | 280 | 250 | 250D | 250H | KD-450 |
| Voltage | 220v/380v | 220v/380v | 220v/380v | 220v/380v | / | 220v/380v |
| Phase | 1/3 Phase | 1/3 Phase | 1/3 Phase | 1/3 Phase | Honda GXV160 | 1/3 Phase |
| Power | 1.5KW(2.0HP) | 2.2KW(3HP) | 2.2KW(3HP) | 2.2KW(3HP) | 4KW(5.5HP) | 3KW(4HP) |
| Revolution | 1410r/min | 1410r/min | 570r/min | 1410r/min | 930r/min | 550r/min |
| Weight | 45KG | 62KG | 78KG | 75KG | 125KG | 118KG |
| Package | 680*220*600mm | 500*410*410mm | 700*440*770mm | 500*410*410mm | 700*440*770mm | 900*520*850mm |
The concrete grinder for edge grinding is the industry standard, designed for grinding concrete and stone materials, make your work in cost-efficient way to meet your different requirement job.
180T is specially designed for edging; 250D, 280 is suitable for small area grinding and auxiliary edging; 250 optional gasoline engine is an essential machine for outdoor grinding; 450 is suitable for small construction sites, proofing, etc.
1.The exquisite aluminum shell and protective cover ensure both toughness and partial cushioning. The bottom is loaded with high-performance cushion steel blocks that refuse to move up and down, reducing jitter and noise.
2.The bottom is recommended to install the bowl mill. In order to meet the habits of domestic builders, our company has another four-inch grinding disc to install the multi-function disc.
3.Equipped with WONDER motor (higher than Siemens), quality is worry-free
4.The arm can be folded and placed in the trunk of the car for easy carrying and handling.
5.The part of the cover can be removed and the screws can be unscrewed for edging.
6.Inlet, dust suction, wheel height adjustment, etc., pay attention to detail design.