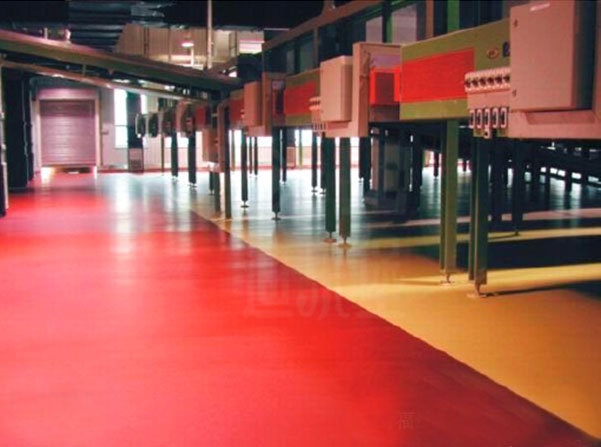 KAIDA Project Effect
Polyurethane mortar floor is a high-end functional floor used in industrial applications. Because of its excellent easy cleaning, impact resistance, wear resistance, temperature resistance and corrosion resistance, it can be used in food and beverage, medicine and chemical industry. , central kitchen, cold storage, and other places with wet, hot, high impact, heavy load. Its unique high performance makes it ideal for use in extreme industrial environments such as food hygiene, chemical corrosion, high temperature and humidity, water immersion, low temperature freezing, and heavy load.
Due to the high physical and mechanical properties of polyurethane mortar floor materials, such as high strength and compression, toughness, crack resistance, wear resistance, corrosion resistance, high and low temperature resistance, and resistance to base layer moisture. It is especially suitable for use in extreme environments where other floors are difficult to solve, and the problem is solved. KAIDA polyurethane mortar floor is mainly for 3-6mm self-leveling polyurethane anti-corrosion bearing capacity developed in places with high chemical corrosion requirements, high cleanliness requirements and light industrial plants (such as food processing plants and pharmaceutical workshops) that may require high-pressure water cleaning. Floor. Self-leveling floor for load, easy to clean, beautiful, chemical and scratch resistant.